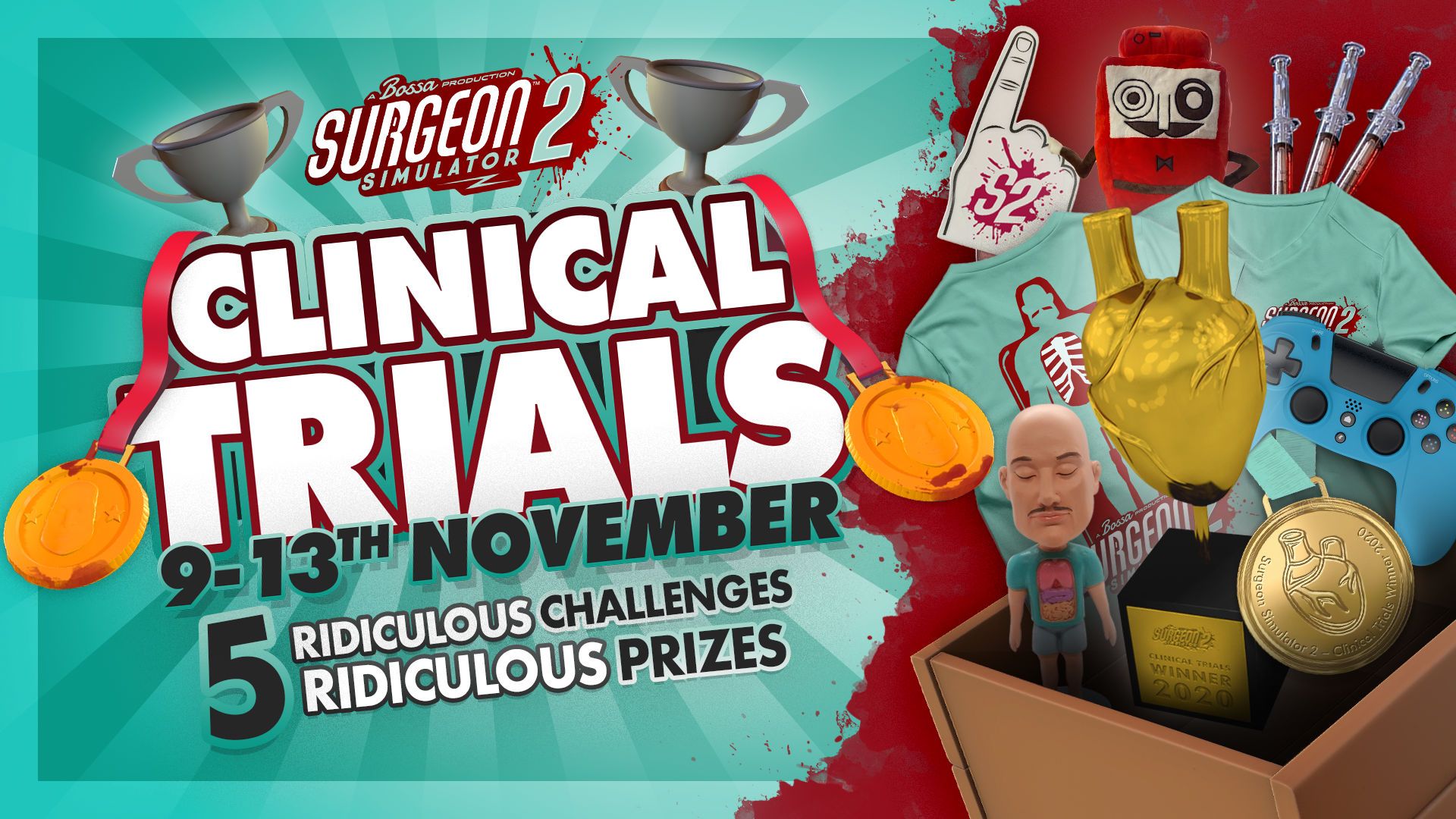 Win Ridiculous Prizes in Latest Update - Clinical Trials
Calling all willing test subjects! We need your help in this new era of global competitive surgery. Bossa Studios is looking for any and all enthusiastic volunteers to take on a week's worth of fiendishly competitive challenges.
These Clinical Trials involve ridiculous challenges with even more ridiculous prizes up for grabs including controllers, exclusive merchandise, official branded medals, and of course, the grand trophy itself - a literal heart of gold.
The Clinical Trials run from Monday November 9th to Friday November 13th and features the following levels:
Monday: Go The Limb-it! - Lobbing legs and tossing arms. Just another day at the lab. Grab a limb from the conveyor belt, and toss it through the chute to score!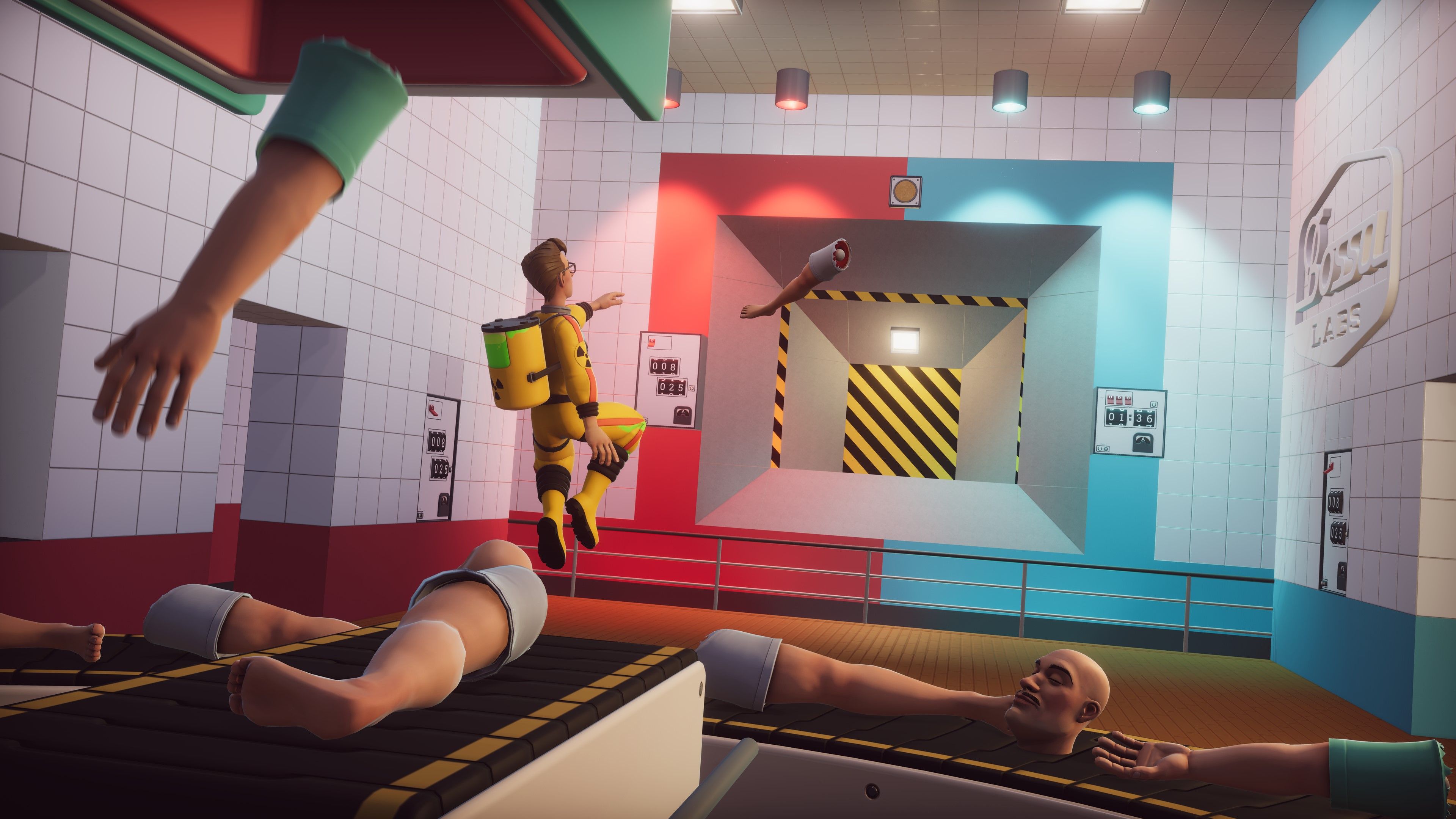 Tuesday: Tower Shower - Stack as many cardboard boxes as you can. Sounds simple? Trust us, it's not.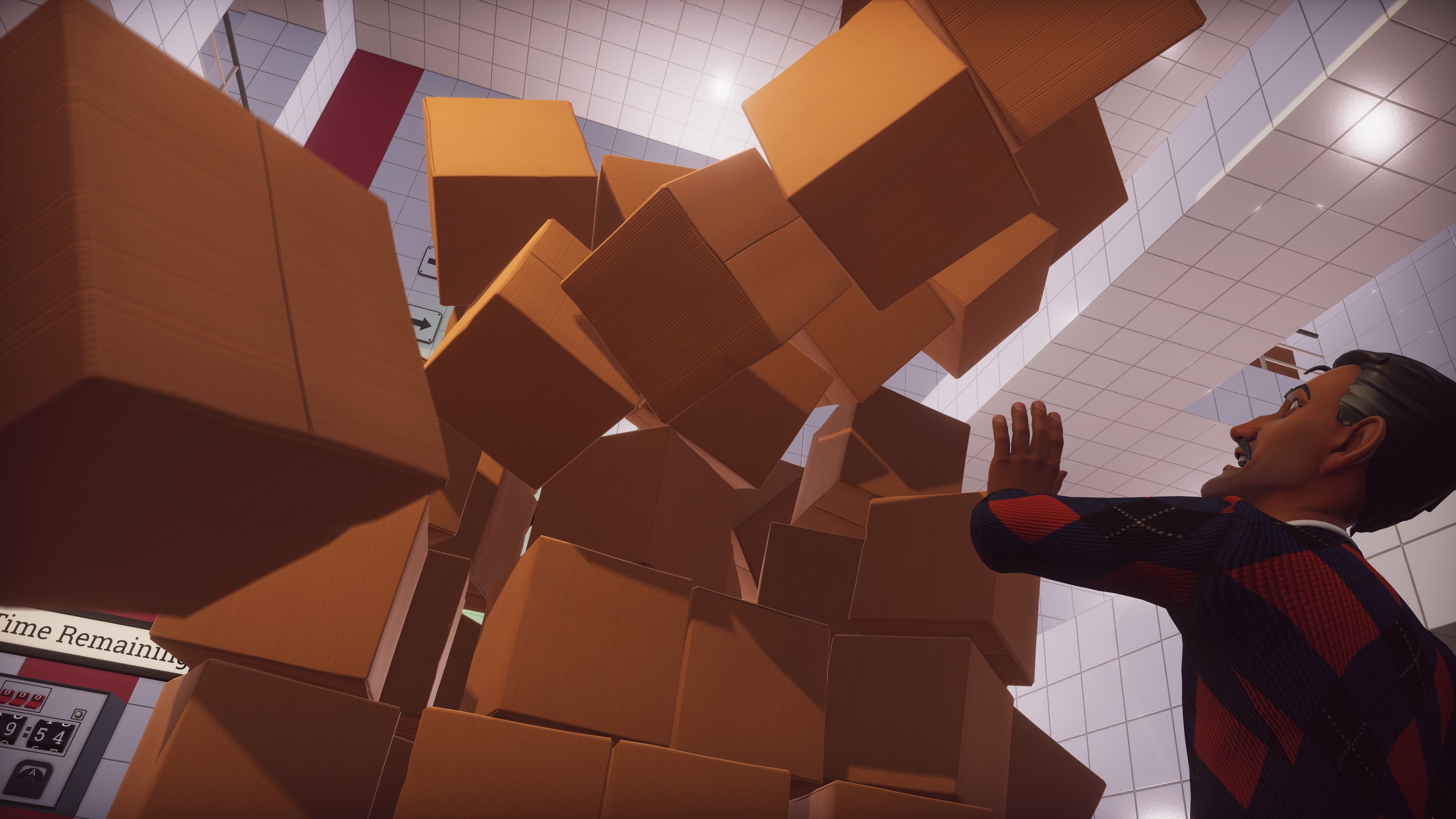 Wednesday: Super Sausage Shredder - Powerful medical machinery meets hotdog eating contest. How many sausages can you shred in the Super Sausage Shredder?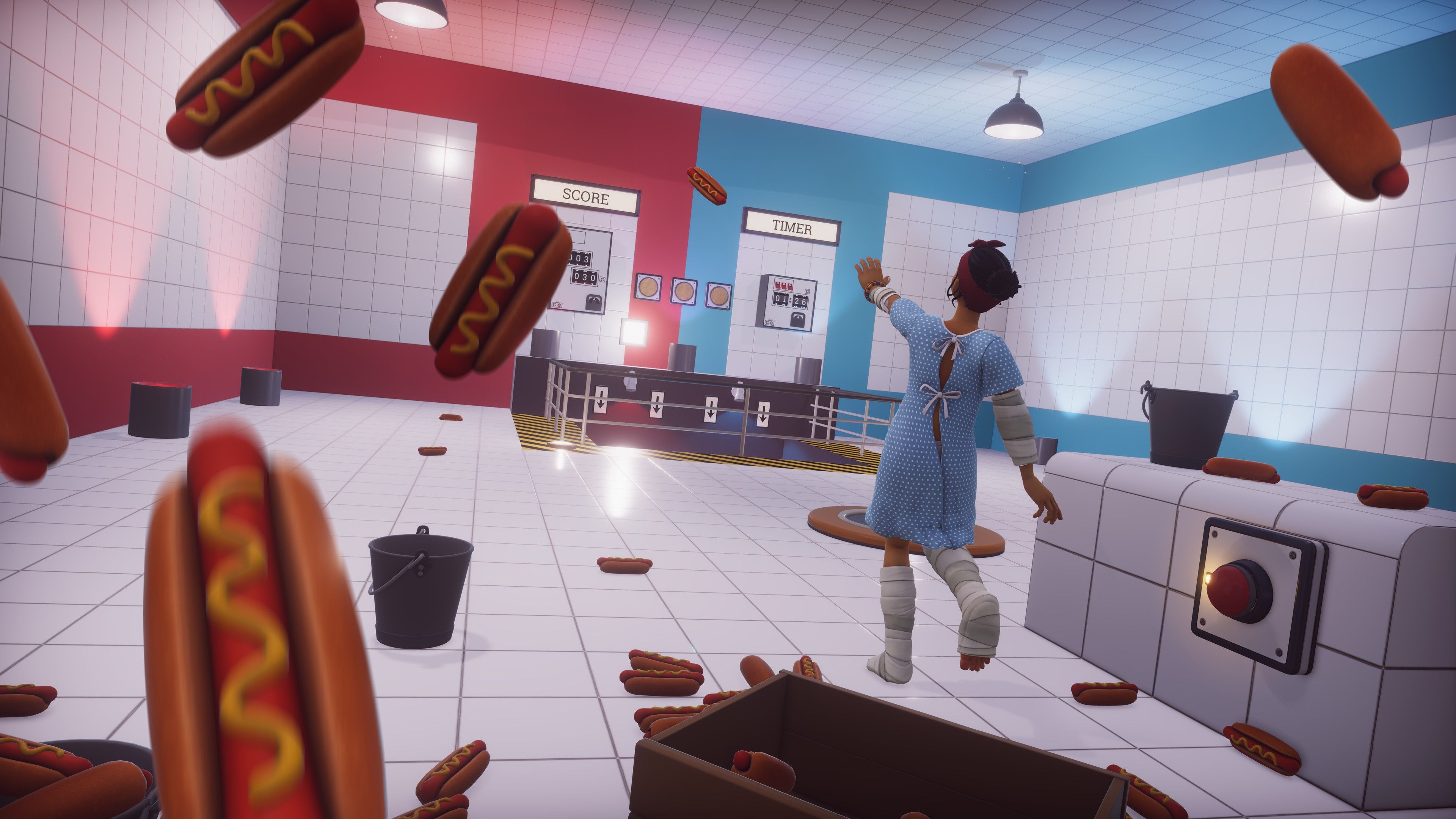 Thursday: Cash Grab - Grab a coin and slot it into the Penny Pusher - how many coins can you win before your stash runs out?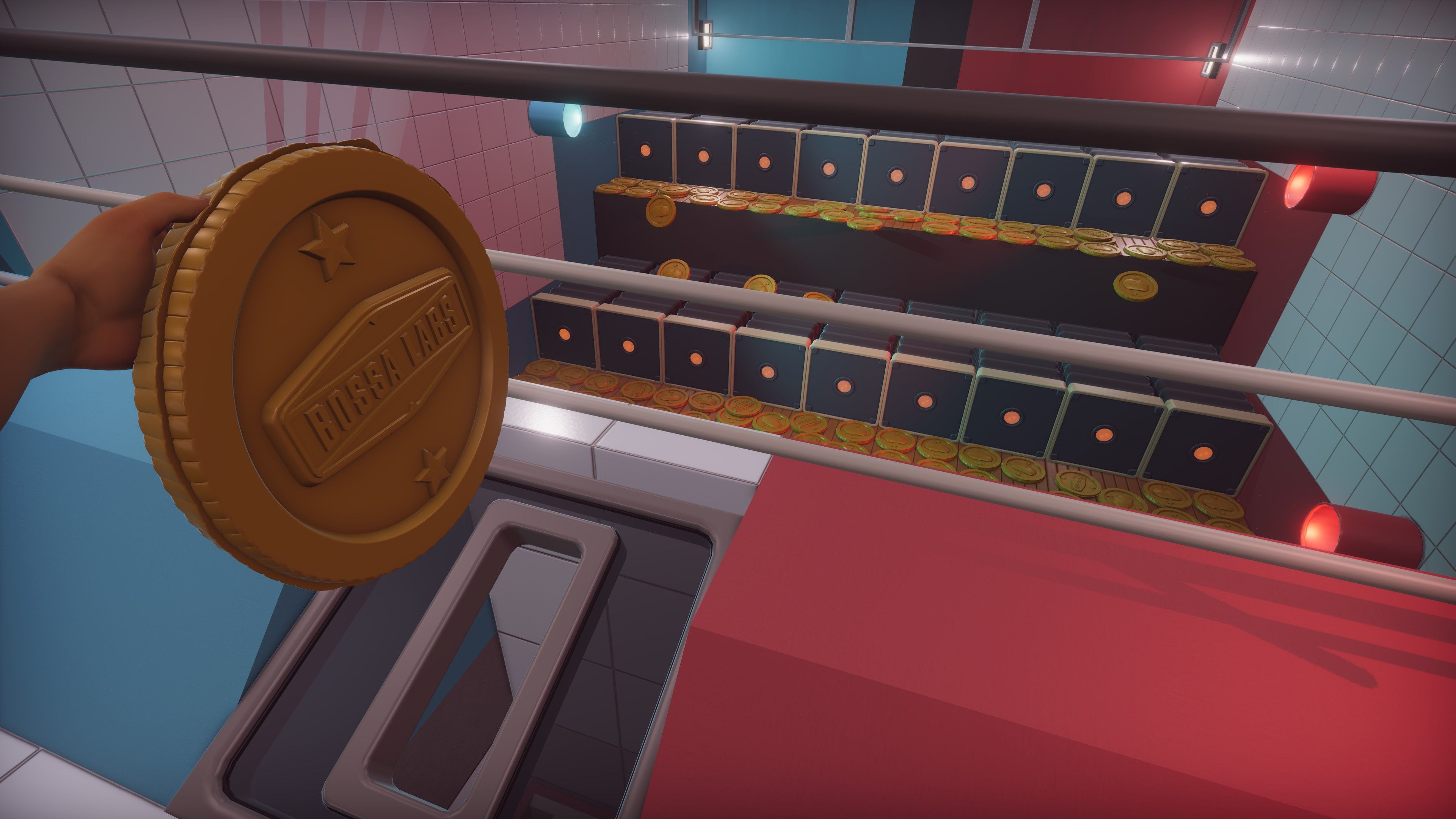 Friday: Hand Ball-oon - One hand, one goal, many many balloons. Grab as many as you can and shoot them in the goal before the time runs out.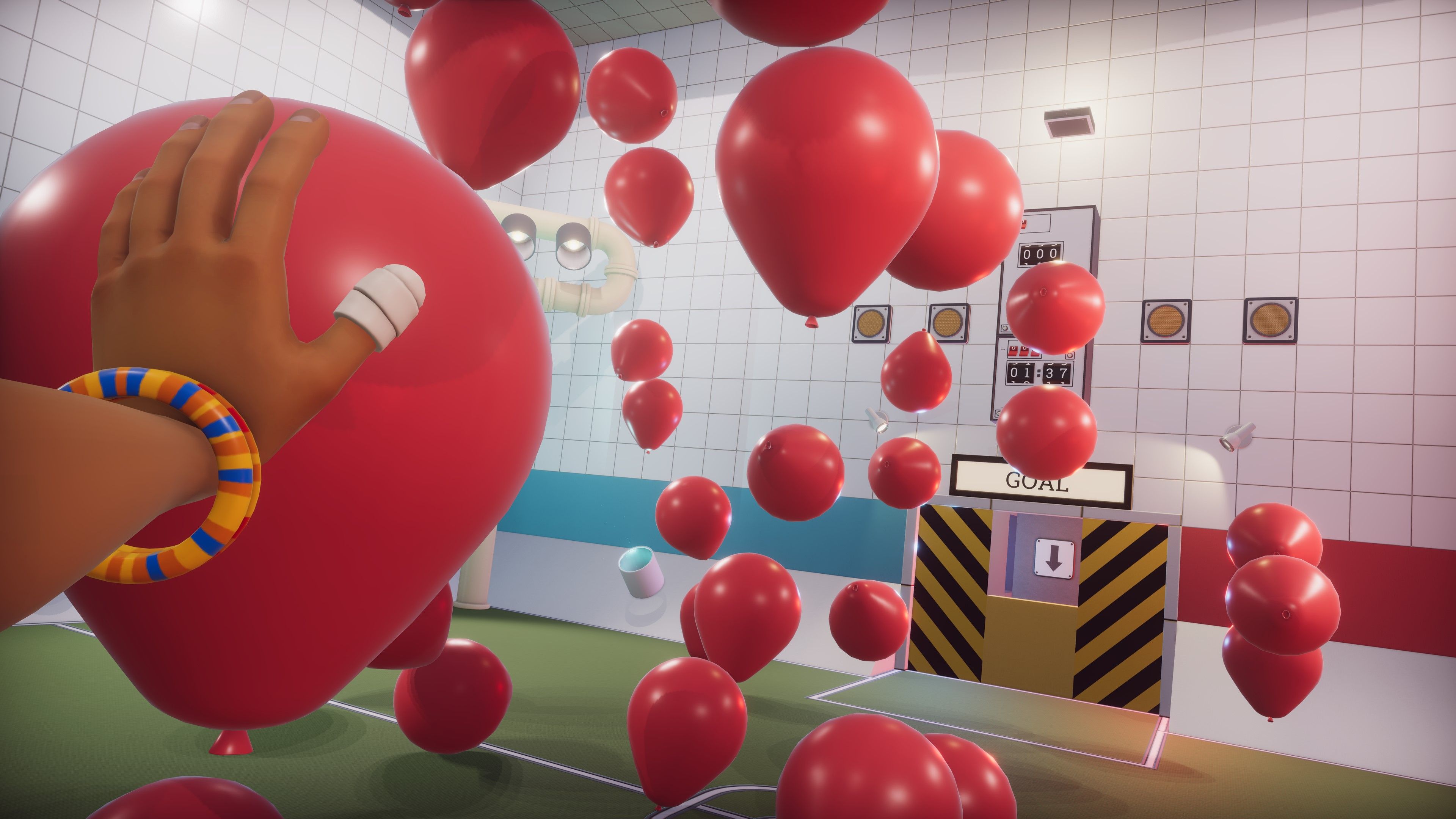 Remember, Friday's level will be the biggest battle of them all as the winner of that day's challenge will receive our heart of gold!
How to Enter:
Load up Surgeon Simulator 2 and dive into our Clinical Trials levels from the lobby terminal. You can find the Clinical Trials levels in The Terminal > Discover > Bossa Levels.
You can practice each Trial as much as you want and then record a video of your fastest attempt. Remember to show your in-game scoreboard to prove the win.
Upload your video to us using this form.
You can use the form multiple times for multiple Trials. Make sure you submit all your scores before 11:59PM GMT on Sunday 15th November.
If you have issues with this form you may alternatively email [email protected] with your full name, email address and attached video file.
Full terms and conditions can be found here. All willing participants are advised to get their sharpest scalpels and spongiest sweatbands at the ready. Side effects of participation may include random bursts of laughter, periods of addiction and dismissal from medical associations. For tips on how to capture video on PC check out this article.
Good luck!
The SS2 Team