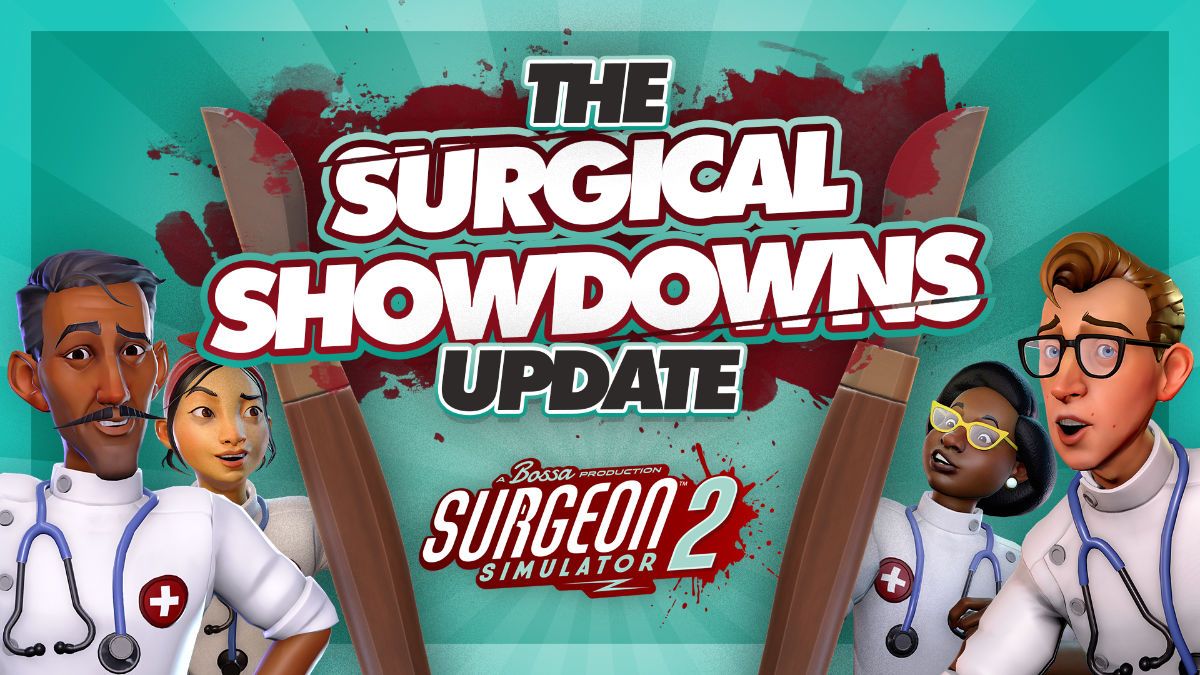 Sharpen Your Scalpels for All-New Competitive Levels!
Until Surgeon Simulator 2 came along, there was no such thing as competitive surgery. However, last week we pitted doctors against influencers in a live showdown on Twitch, before spectating an entire hospital of medical staff compete in a speed-heart-transplant contest. But that was only the beginning… It's time to sharpen your scalpels for the very first official Surgeon Simulator 2 update - Surgical Showdowns!
The Surgical Showdowns update introduces a set of six frantic, team-based levels. Designed by some of the wildest and most creative minds at Bossa, it adds an all-new competitive twist to the operation sim, matching surgeon against surgeon in a range of environments, some hospital-based, and some decidedly not. Witness the team-based madness first-hand with our brand new Surgical Showdowns trailer!
Feeling a little discom-BOB-ulated by those 90 seconds of unrelenting action? Not to worry, as handy descriptions of these brand new, adrenaline-pumping levels can be found below:
– Run For Your Money - It's raining cash! Bounce off the trampolines to catch as many falling coins as you can, before slotting them into your pachinko machine. Who can deposit the most coins before the time runs out?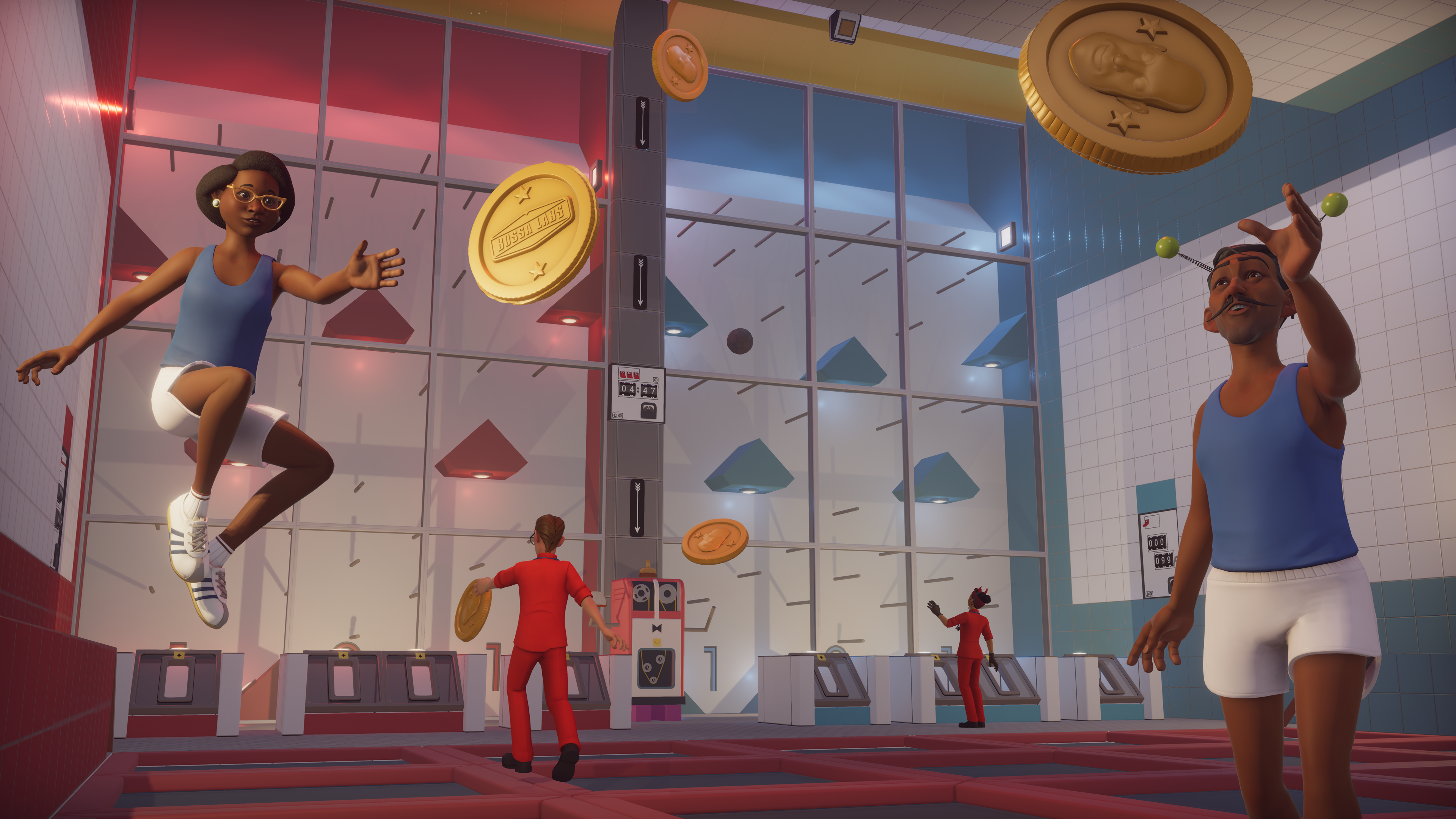 – Pulse Racer - Grab that bonesaw. Mop your brow. And race to heal more Bobs than the other team! This is pure and unrelenting speed-based surgery.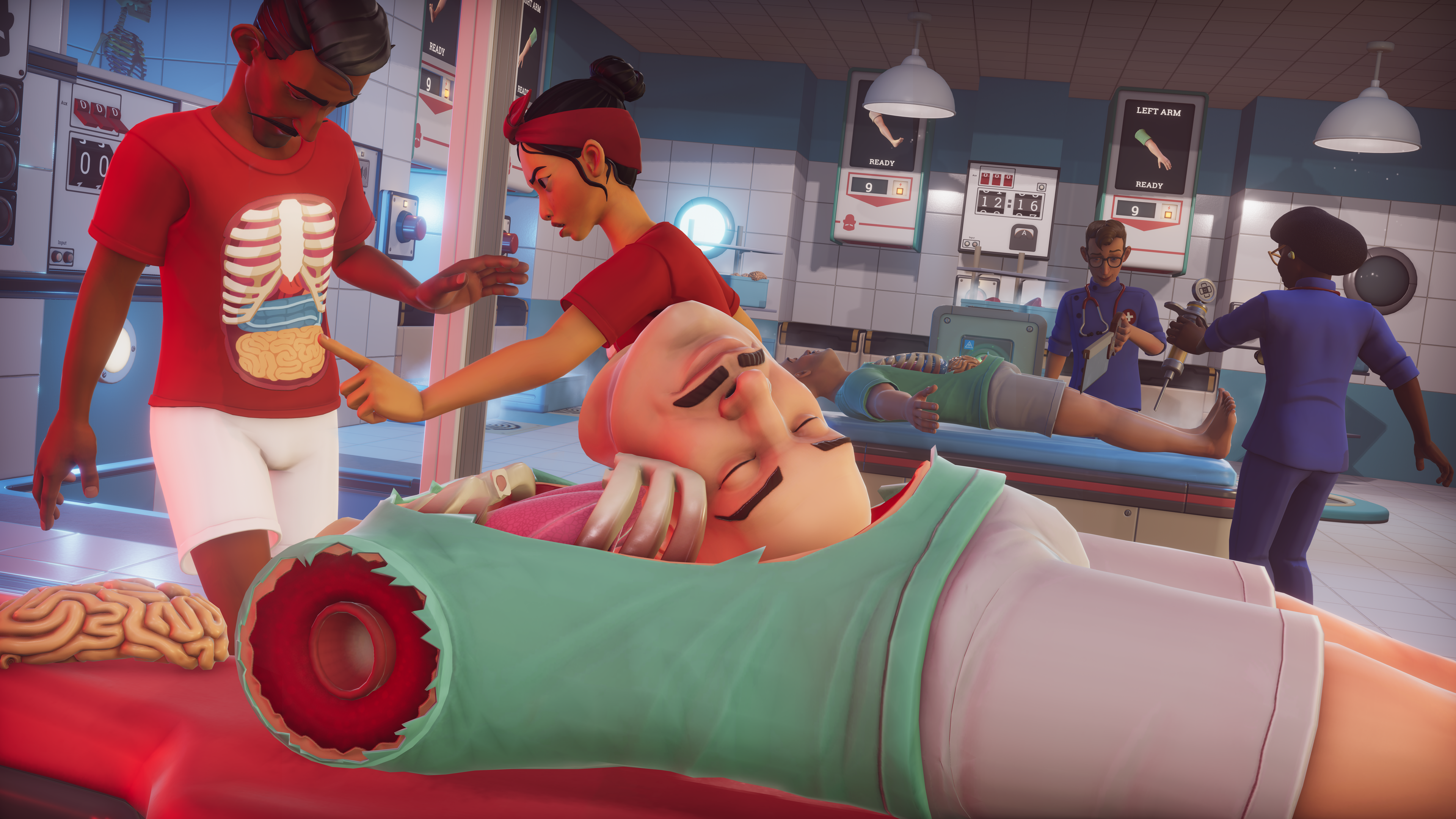 – The Bob-stacle Course - A 2v2 obstacle course, but with surgery at the… ahem, heart of it. No mud. All blood!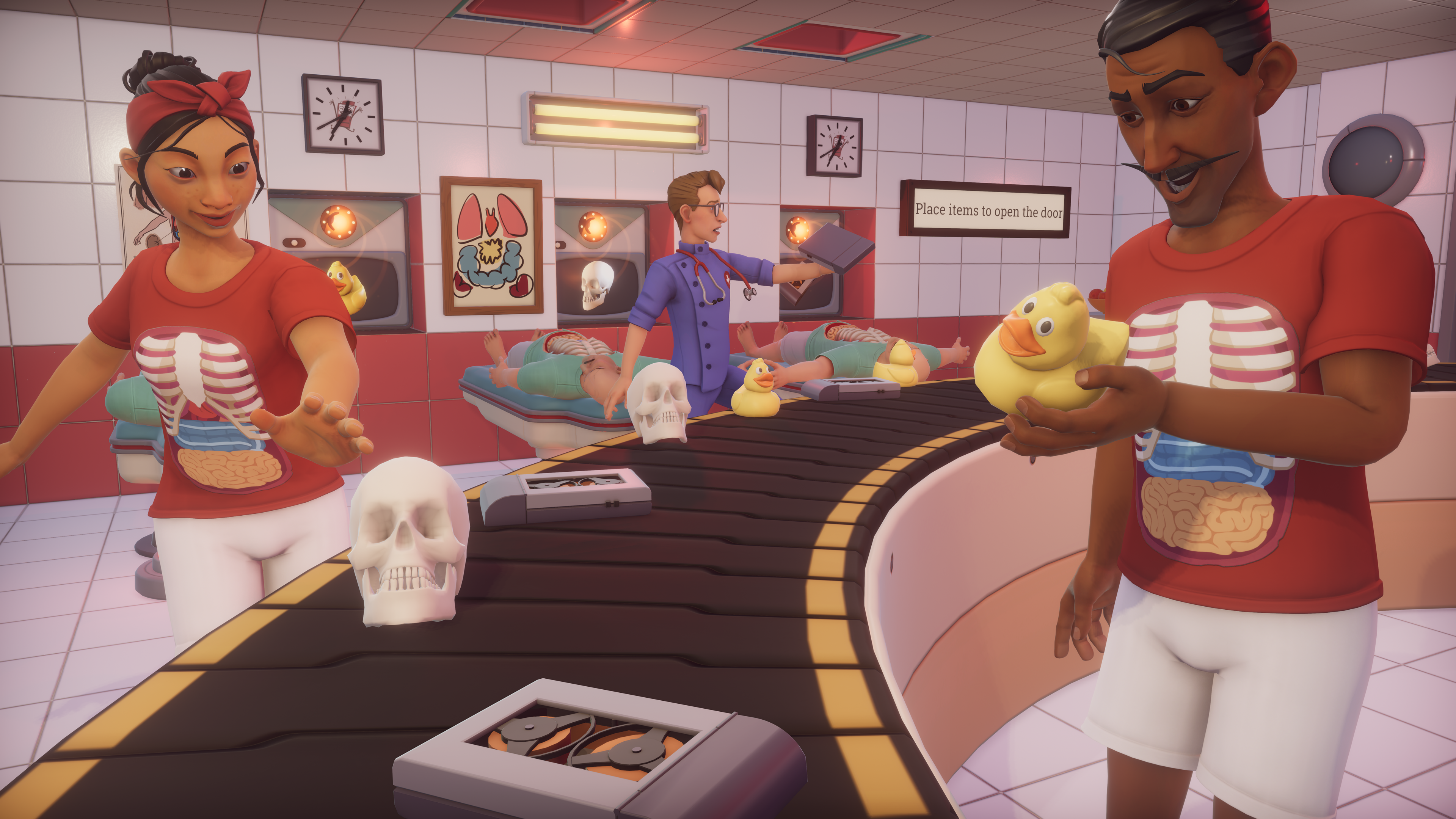 – Arms Race - Good ol' fashioned, team-based dismemberment. Rip off Bob's limbs and shoot them in the goals to score. Go on, break a leg!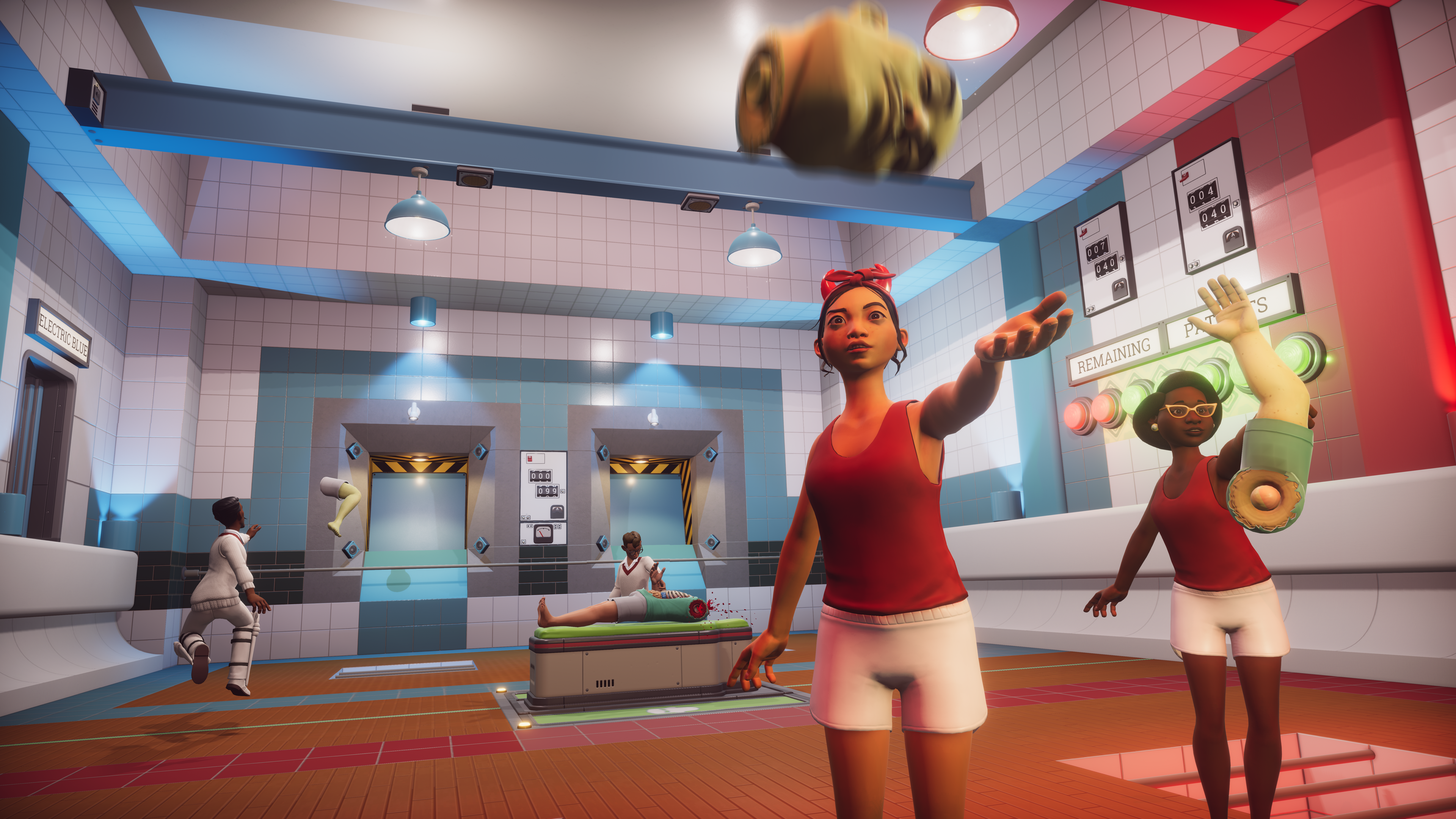 – Balls to the Wall - Race to grab the giant balls before navigating a series of obstacles to shoot them into your goal. First team to score 3 wins!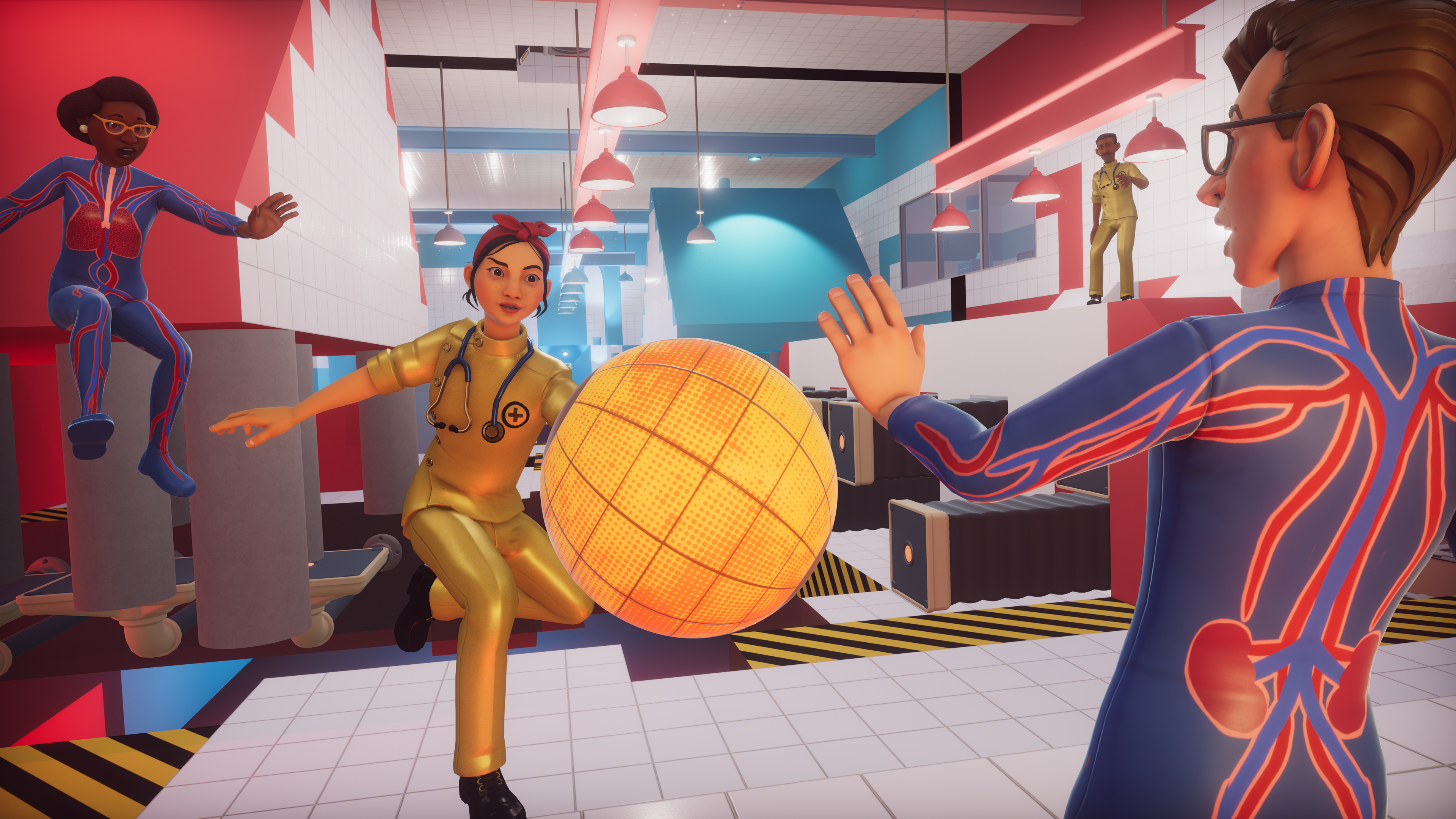 – Hide and Shriek - Can you outwit the other team by hiding a series of objects in a place they'll never find? Find out in this quickfire game of hospital hide-and-seek.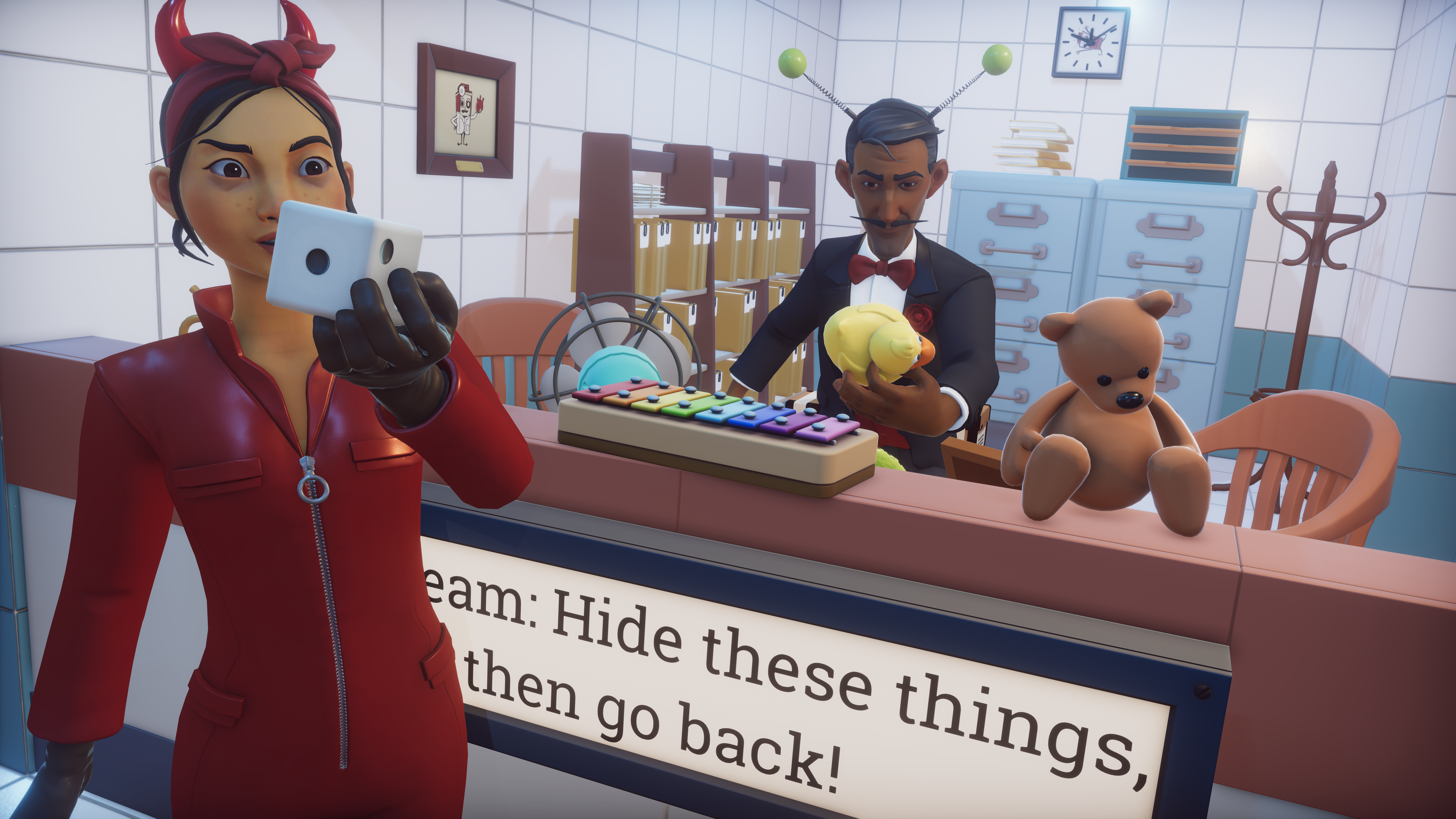 Out now, owners of Surgeon Simulator 2 can access the Surgical Showdowns update from the in-game Terminal. As for those of you who haven't yet tried your hand at our operation-themed sequel, head on over to the Epic Games Store now to grab a copy! And expect much more in the way of competitive-based surgery very soon…
SS2 Team