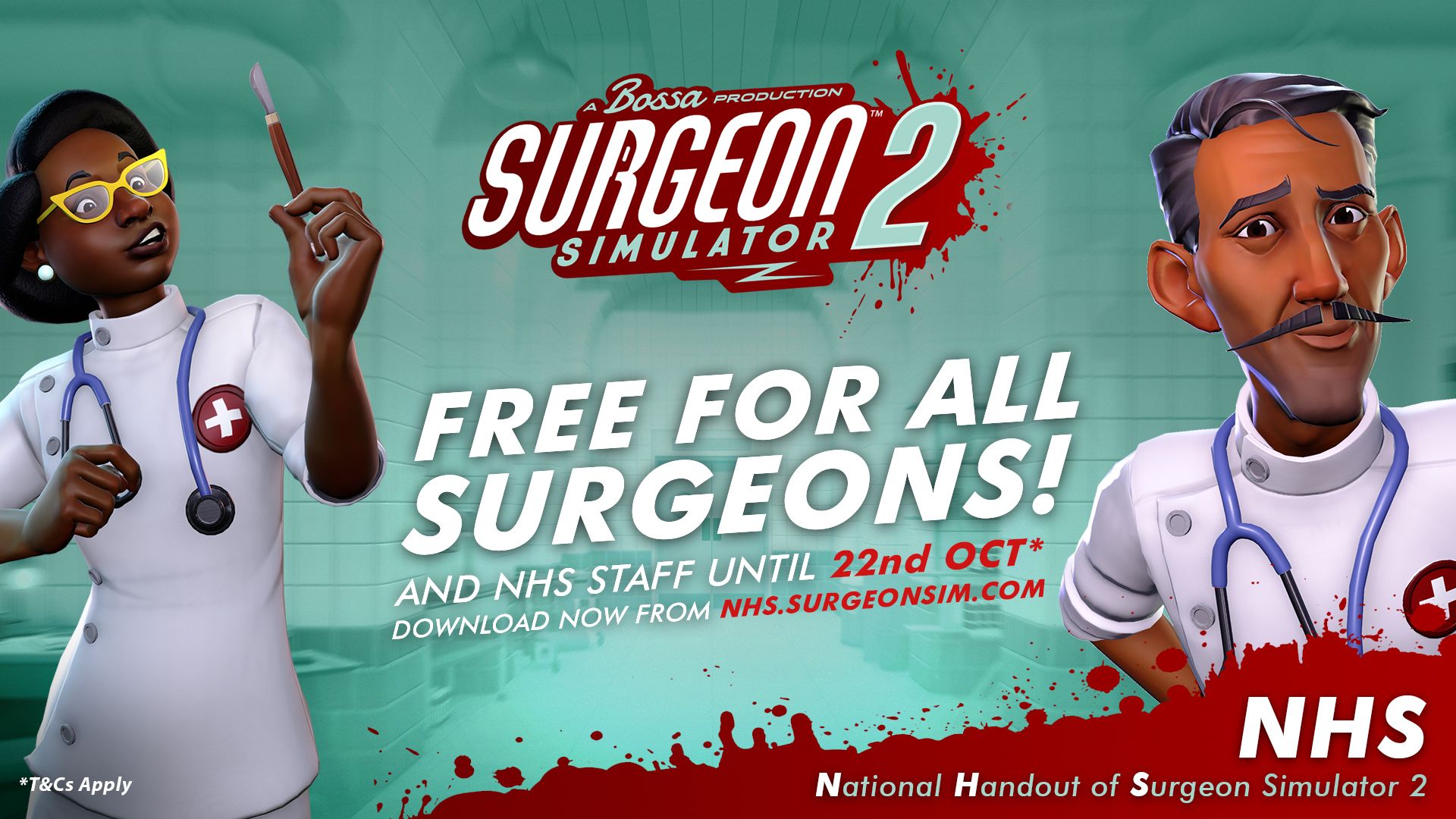 Surgeon Sim 2 is Now Free For Real Surgeons!
Paging all NHS staff! Standby for a very special announcement…
From the 1st - 22nd October, Surgeon Simulator 2 will be free-to-keep for all NHS workers as part of our 'National Handout of Surgeon Simulator' initiative – or, ahem, NHS for short.
You see, at Bossa, we've always envisioned Surgeon Simulator 2 as a valuable training tool for NHS workers - a way to keep your minds sharp and your scalpels sharper, as it were! So what better way to get this invaluable training program into the right hands, than by giving it away for free? Especially as you lot really have worked wonders recently!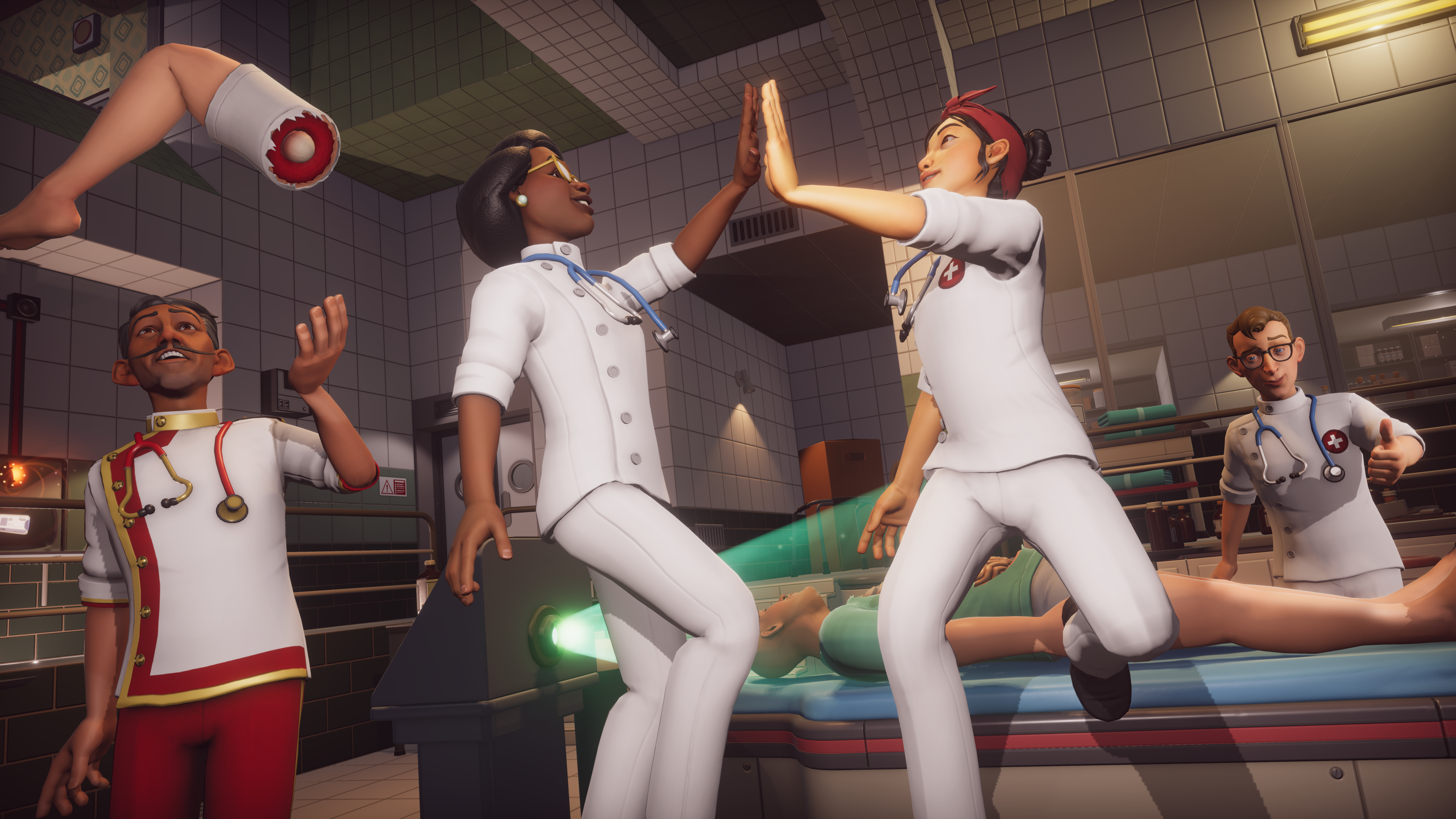 And besides, it's come to our attention that the current Surgeon Simulator 2 community is frankly rubbish at saving Bob, and could really do with being shown how it's done by IRL medical professionals. AKA you. I mean, seriously, Bob's had it up to his neck… and not least off all because of new-to-the-series head surgery!
So whether you're a doctor, nurse, surgeon or any other type of NHS worker, as long as you have an active NHS email, you'll be able to claim a free copy of Surgeon Simulator 2 on PC via the Keymailer website. And all you need to do is visit the following link: nhs.surgeonsim.com
As for those of you not currently working for the NHS, what better way to hone your own healthcare skills by purchasing Surgeon Simulator 2, out now and available for £19.99 on the Epic Games Store!