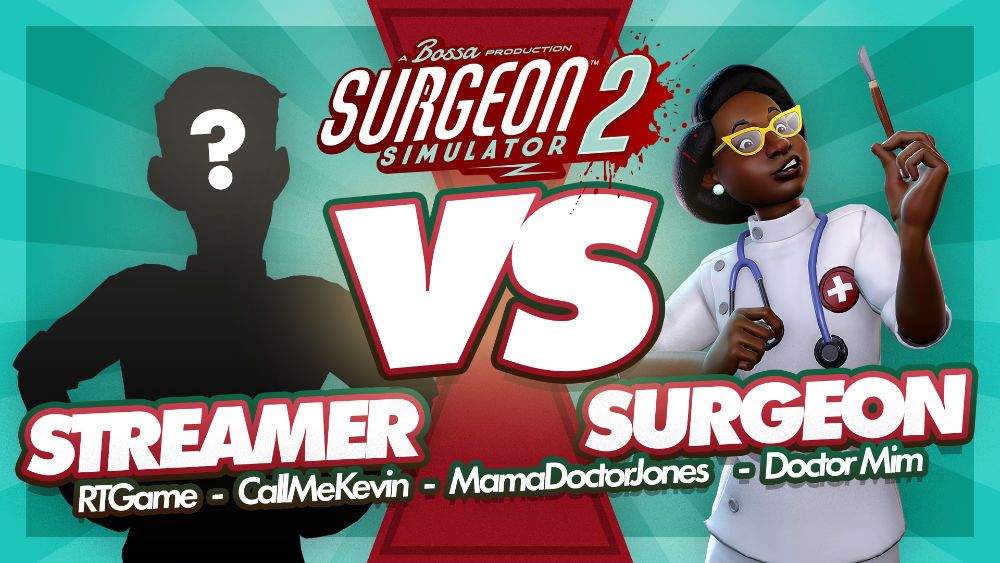 Want to see 'real' doctors play Surgeon Simulator 2?
We have a saying in Barnardshire - anyone with a sharp scalpel and a positive attitude can be a doctor, but apparently that's not necessarily the case in all places (such a shame). In fact, some folks have suggested that the practice of medicine might be even more complicated than the hyper-realistic environs of Surgeon Simulator 2 and we're ready to diagnose this situation pronto.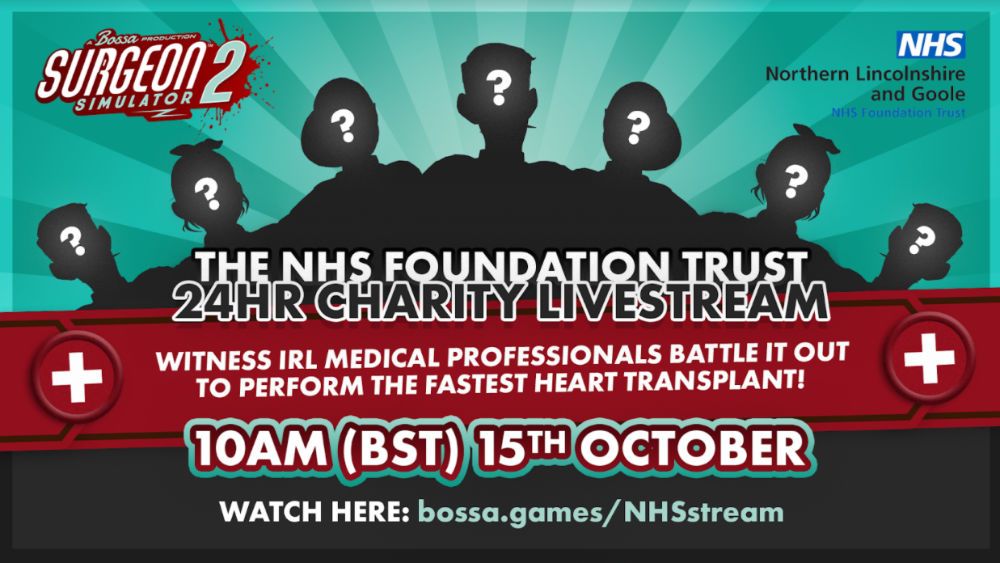 We were thrilled when an entire hospital of doctors reached out saying they were going to play Surgeon Simulator 2 together. The perfect chance to test our theory is happening tomorrow! On Thursday 15th October at 10AM BST, staff at the Diana, Princess of Wales Hospital in Grimsby (UK) will bring their skills and experience face to face with the chaos of Surgeon Simulator 2. The virtual medical challenges will include battling it out to perform the fastest heart transplant, with the line-up of talent including Cardiologists, Physiologists, Radiologists and no doubt numerous other something-ologists. This is all in aid of a good cause as the team are trying to raise money for MRI equipment. The Stream can be viewed at http://bossa.games/NHSstream.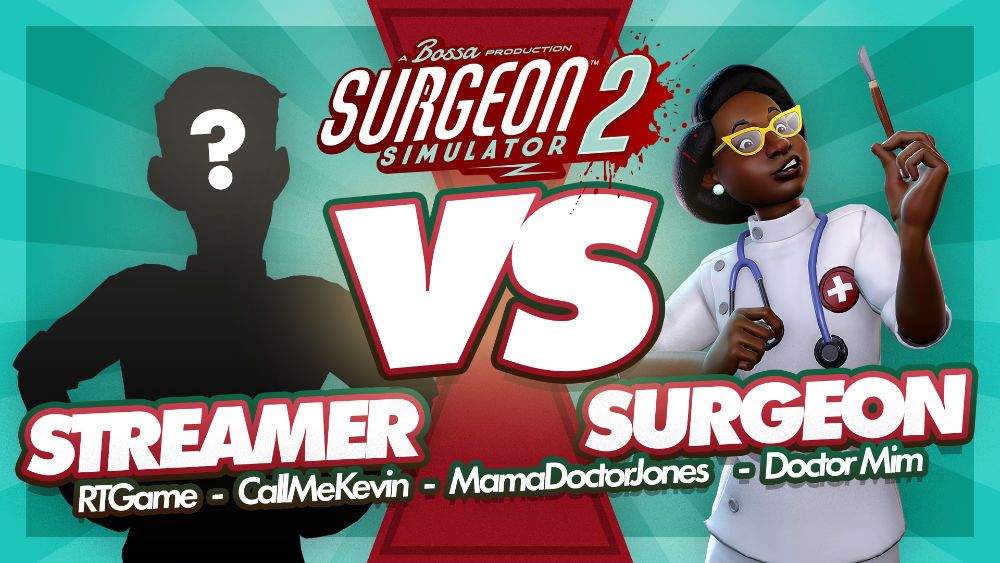 However, as medical professionals ourselves, we know just one test is not enough to deduce a conclusion. We need to see how the players compare! And so, this weekend we're pitting real-life doctors against gaming influencers to see if real medical skills beat gaming ones. 'Pro' gamers, RT Game and Call Me Kevin, will go up against US-based OBGYN, Dr. Danielle Jones (aka. MamaDoctorJones), and UK GP Registrar, Dr. Idris Morgan (aka. Doctor Mim). The 100% medically appropriate stream takes place at 7PM BST on Saturday 17th October and you can watch it here: http://bossa.games/StreamerVsSurgeon
Last but not least, Bossa Studios has also announced that it is offering Surgeon Simulator 2 free to National Health Service (NHS) workers as part of its new NHS: National Handout of Surgeon Simulator initiative - or NHSSNHSS for short. Doctors, nurses, surgeons and all other NHS workers with an active NHS email will be able to claim a free copy of the game on PC by visiting http://www.nhs.surgeonsim.com. Together, we should be able to finally answer this age-old argument of which is more difficult; Surgeon Simulator 2 or real-life surgery?
See you later, operator!
The SS2 Team