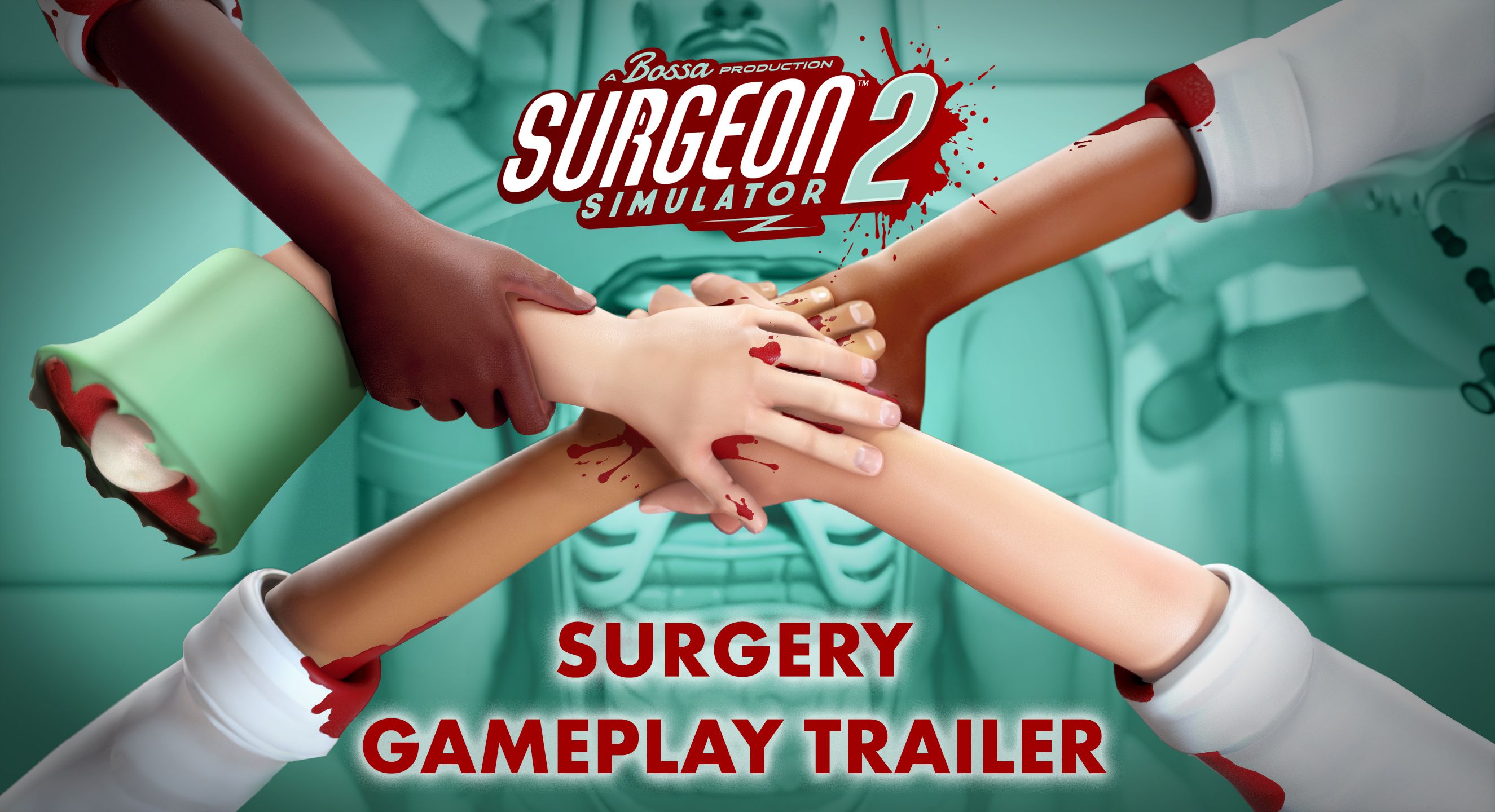 Watch the Brand New Surgery Gameplay Trailer
Today, we released our brand new trailer for Surgeon Simulator 2, the upcoming medical training program available only on the Epic Games Store. This Surgery Gameplay Trailer depicts our commitment to recreating the mid-century operating room experience by leveraging the power of modern PC Gaming hardware.
For those new to the operating theatre, Surgeon Simulator 2 is the vastly expanded sequel to the original Surgeon Simulator, which was released in 2013 and quickly became an essential tool for doctors in the digital age. On his YouTube channel, Dr. Mikhail "Mike" Varshavski rightly described the original Surgeon Simulator as "the most frustrating thing I've ever played", and this sequel promises new challenges for both qualified medical practitioners and prospective surgical students, alike.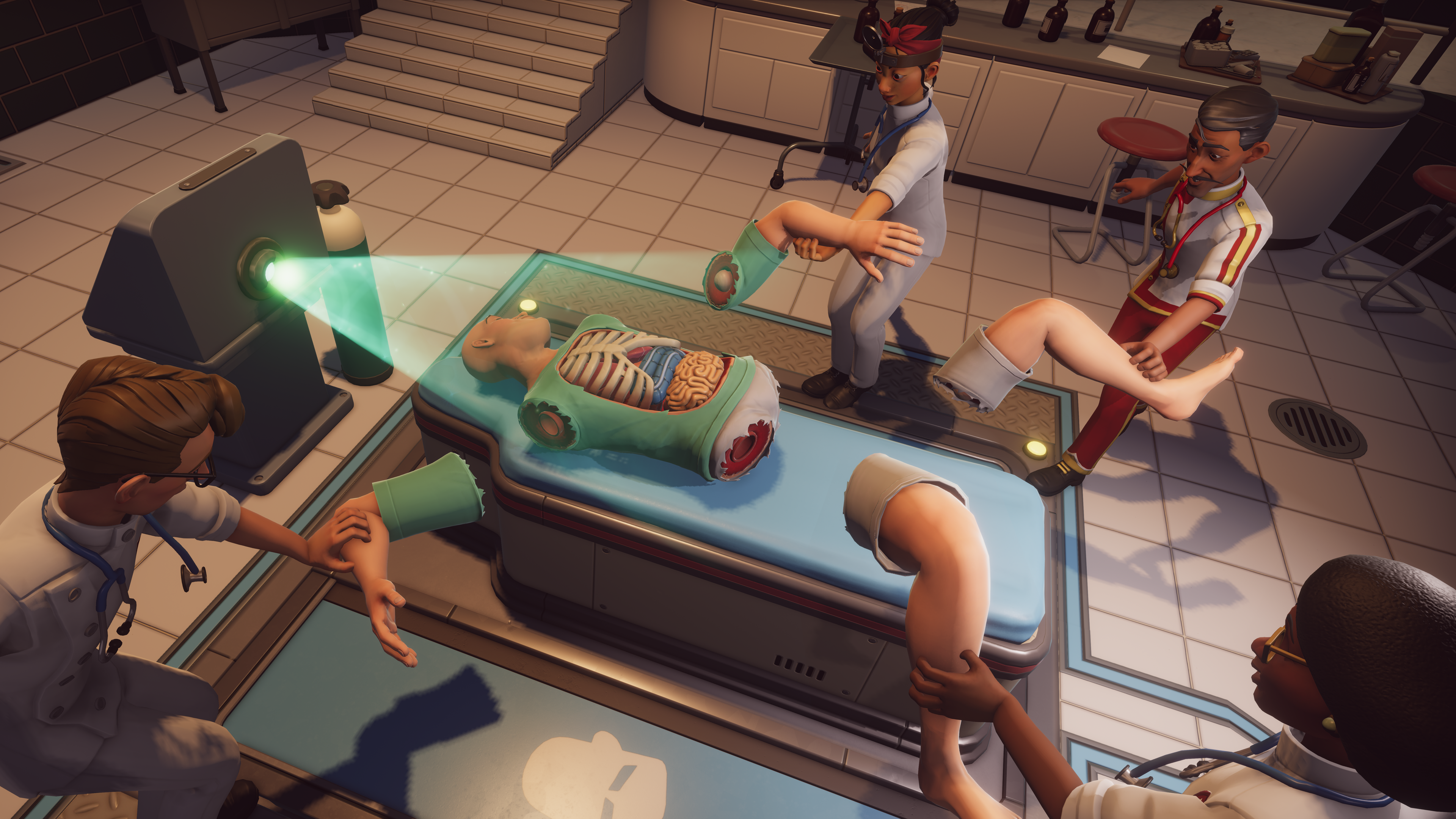 The release of Surgeon Simulator 2 is a landmark for medical simulations in that it allows four trainees to (mal)practice together; whether that's making sure all incisions are executed with the utmost precision, delivering the necessary injections in a timely manner, or disposing of diseased tissue in accordance to the prevailing safety standards. Every role is open to all trainees, who have the option of teaming up with like-minded professionals, or going it alone for the ultimate challenge of unassisted operation.
You'll be fully immersed in the challenging realities of surgery thanks to a compelling story created by Rhianna Pratchett (Tomb Raider, Mirror's Edge), that ensures everything from hospital orientation and patient safety, through to complex operations and moral problems, are delivered in realistic scenarios based on the experiences of doctors. Common trainee questions such as, "How did I get here?" and "Why are you making me perform surgery?" will be addressed in the safe and nurturing environment that only the highest quality simulation product can offer.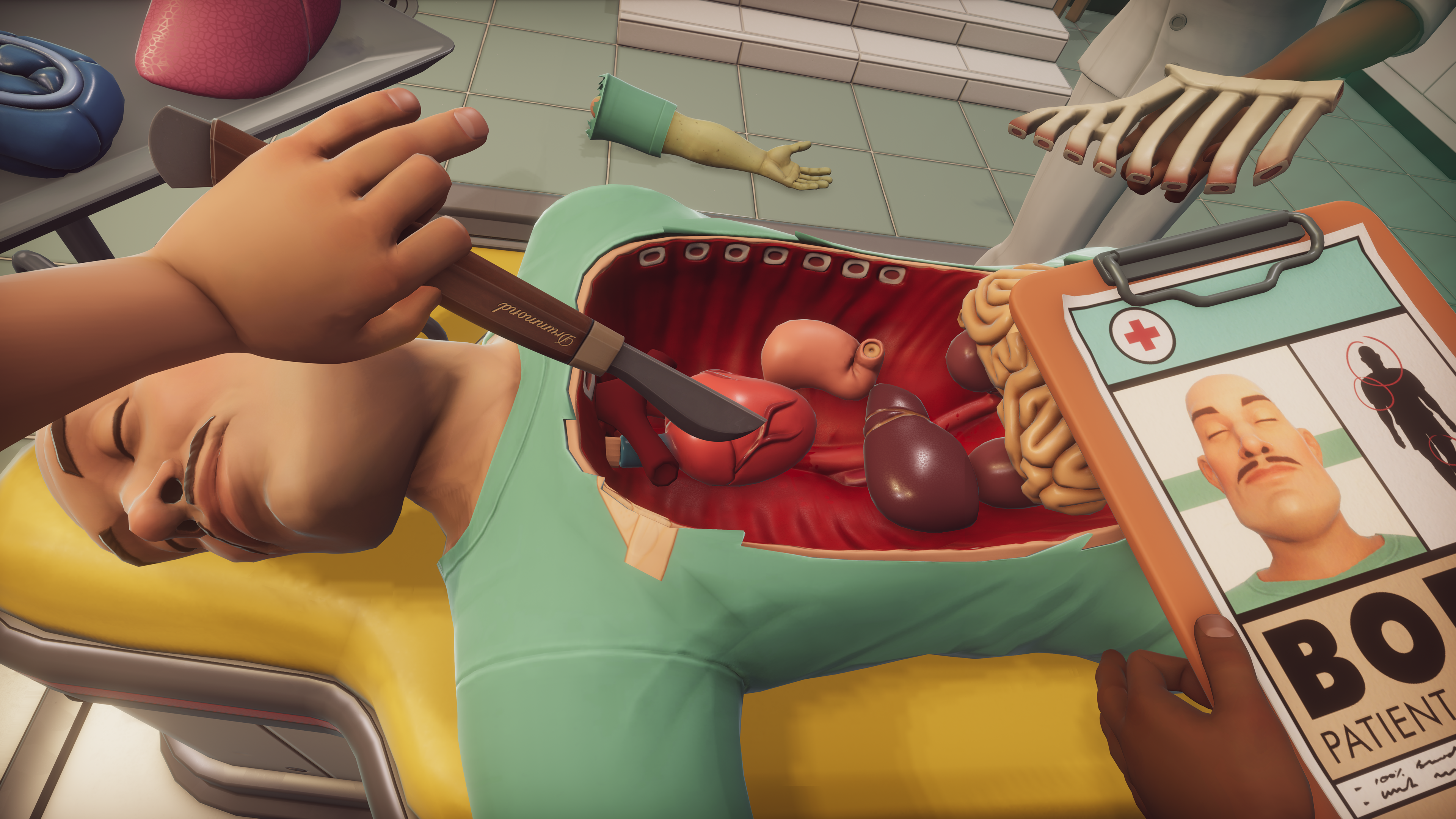 Surgeon Simulator 2 launches 27th August 2020 and is NOW available for pre-purchase on the Epic Games Store. By doing so, not only will you gain entry to our Pre-Access Week but will also receive a time-exclusive cosmetic to set yourselves apart from your peers. The Mad Scientist cosmetic set is the perfect accoutrement for any doctor who wants to de-prioritize the Hippocratic oath - just for a moment.